Decathlon Virtual Run 2021 Review
In the beginning of 2021, I was thrilled to see a message from Decathlon announcing its first ever virtual run. It's almost been a year of reduced social contact. Surely we cannot expect an event that brings runners in close contact to happen anytime soon.
Like a flock of geese that can cover huge distances because of the collective motivation, runners also benefit from the peer motivation.
Other than a vertical marathon that's on the bucket list, a virtual run is also a first for me.
A quick glance at the event webpage, and I'm sold. The goodies for signing up are the T-shirt, a running belt and water bottle that fits into the belt. Just in time for a replacement of the current one.
When my race pack collection was ready, I got the email message asking me to go to the branch I selected during registration – Chai Chee Decathlon.
1 staff member was at the distribution point, giving out the starter pack of a T-shirt and washing powder sample. Good thing I remembered to bring their Decathlon tote bag to bring them home.
Upon reaching home, I faintly recalled seeing the other items on the page. Thinking it was a mistake, I went to check with their Facebook page.
Comedy ensues, with the chat agent telling me that the bottle and belt along with the pins are finisher items.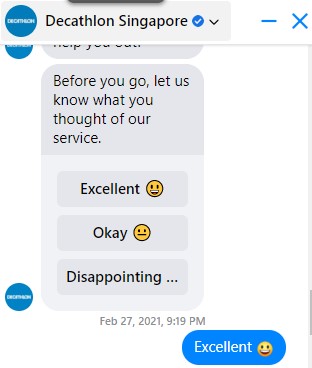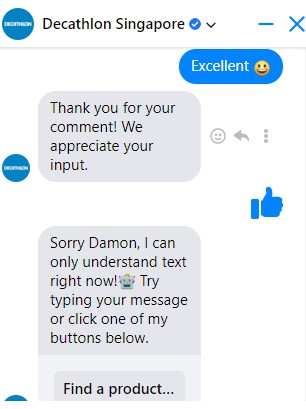 In fact, while waiting for the response, I re-read the page and got my answer.
The requirements to complete the run are reasonable – 21km cumulative anywhere, 10km cumulative on a trail or track, then the final 7km at a go. This arrangement makes the run take place over a period of 3 months starting in March 2021 lasting through to May 2021.
I had a late start because of uncertainty in how to upload the data. There were 2 suggested ways, using the Decathlon coach that I didn't download. Or upload screenshot from our preferred running app.
Runkeeper it is. I've grown attached to the sound of my conscience making me laugh as I trudge along.
Finally, when the reminder email came to submit screenshots, I had a couple of days left to complete leg 1. Before that, I clocked 8km over 2 runs.
The final one was a binge at Bedok Reservoir, at 4.30am in the morning, at one time only sharing the path with 2 other souls.
Now that leg 1 is behind me, I decided to get an early start for leg 2, going on the second day of the start of challenge to clock 4.34km.
Also, seeing other people rack up crazy distances in overdelivering the requirements was sobering.
These are the folks that get so involved in their commitment to running.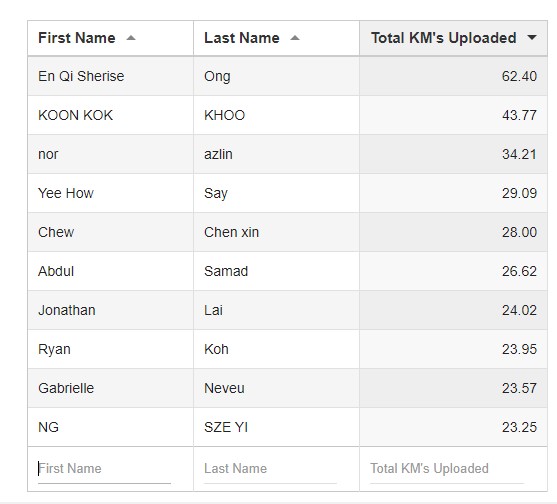 Really, 62km within 3 days of April?
Will update the overall experience upon completing. Since it's a virtual run, there's nothing to complain about lack of water points, unfriendly volunteers or cheering squad along the barricades.
To be continued….