Services
You're here because there's something missing in your marketing system.
Let's help you find out exactly what needs to be fixed in order for your problem to go away.
Because you know, after removing the biggest thing that's standing in your way, you will be able to move forward much faster.
People come to me looking to build their brand.
I can help you build your online presence from creating a website to having actual enquiries come in.
The skills I have are able to help you cast your own net into the ocean of internet users, and catch some leads while you are in your undies asleep.
What you can get from me are photography services.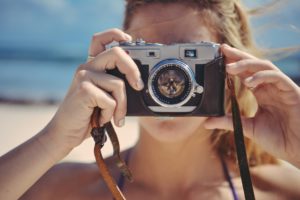 I have developed an ability to bring out the best in people I interact with. While I can't promise to make that mole on your forehead disappear, what I can do is that I can get you a picture of yourself expressing a smile so radiant that it grabs the attention of your viewer away from the mole.
You can also get me to make homes and other interiors look so welcoming that you'd wish you can jump right into the picture and claim it as your home sweet home. Interior design companies and their contractors are my frequent customers, to help them create images for marketing purposes.
I can also offer you digital marketing services.
Businesses come to me to generate content for their websites, because they know that they can't keep lowering prices and having promotions to woo customers.
They trust me as the voice representing their online channels in engaging customers.
In marketing campaigns, I have a proven record of helping small businesses generate enquiries from online using search engine and social media marketing. They understand that having enquiries come to them because of brand recognition is more important than paying a portal to generate leads that did not come looking for them directly.
And I help them do just that.
How can I be of service?
You can come to me if you're looking for photography services for an event, for product shoots, for your personal branding. You can also come to me to manage digital marketing campaigns for your business.
Let's get to know each other better first, shall we?